Leaf Landscape Studio
brings natural fynbos gardens,  unique landscape designs and exciting outdoor experiences to Hermanus and the Overberg.
We offer a wide range of landscape design styles such as the Classic Formal Garden, to gardens with Mediterranean flavours; French Style gardens to English Cottage Style gardens.
Or quite simply a style tailor made to your needs.  Because your garden is as unique as you are.
With our experience and passion for plants we create gardens designed around the lifestyle and requirements of our clients.  The garden design will compliment the architecture of your home, and it will extend your living space to incorporate your entire property, which is the ideal.
We create extraordinary landscapes by blending natural elements combined with modern materials.
Incorporate the design of your landscape at the planning phase, when consulting with your architect.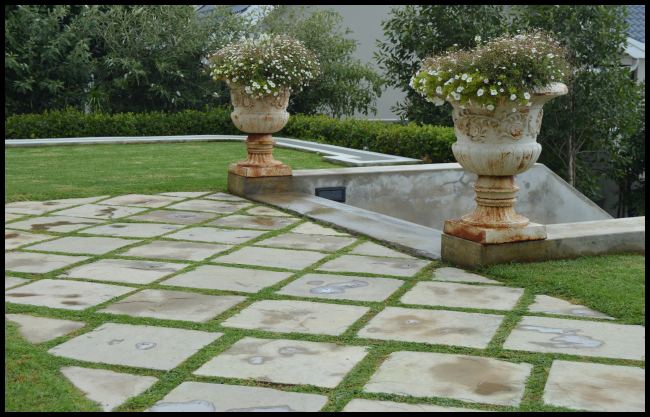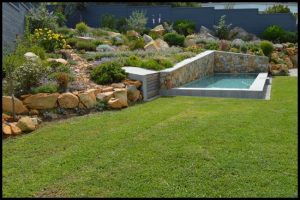 Hard Landscaping
Leaf Landscape Studio covers all aspects of hard- and soft landscaping.
We do paving, decking, retaining walls, gabions, berms, earth moving and everything in between.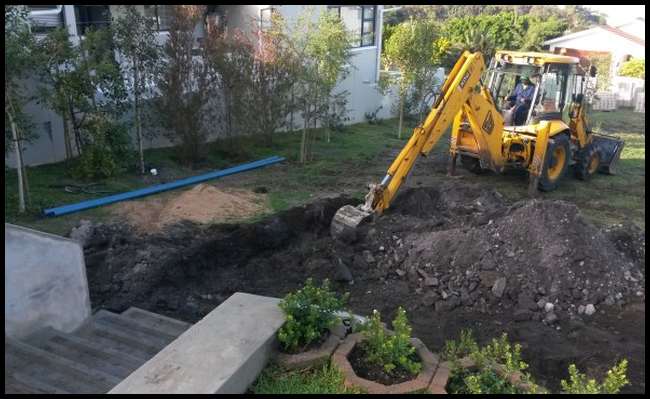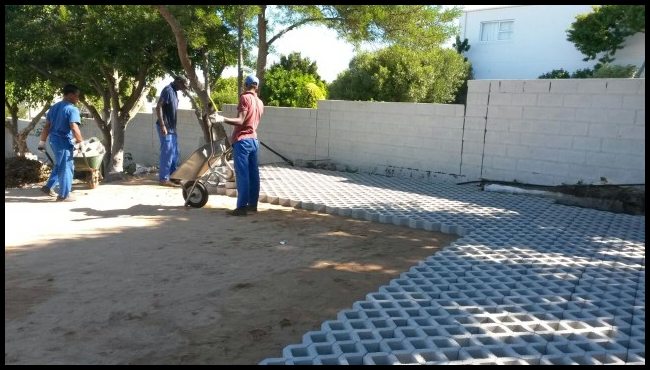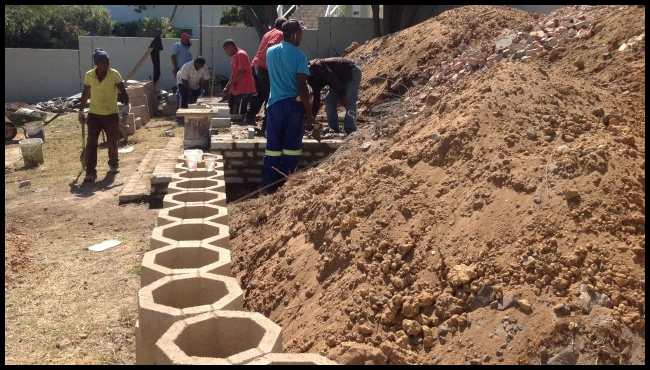 Water Features, Ponds and Reflective Pools
Water is a buzz word in the Western Cape
And we make water count.  Whether you have the need for a lush garden or a water wise garden, we can make it happen.
Water is an essential part of any outdoor space.  The innate serene quality of water brings a very special mood to the garden.  Water features can lure bird life, create little ecosystems, or simply add to the relaxing mood.
Reflective pools are in itself a wonderful addition to the right space.  It acts like a giant mirror, forever reflecting the changing mood of the sky or strategically placed plants.  The very nature of a reflective pool is to bring tranquility and calm.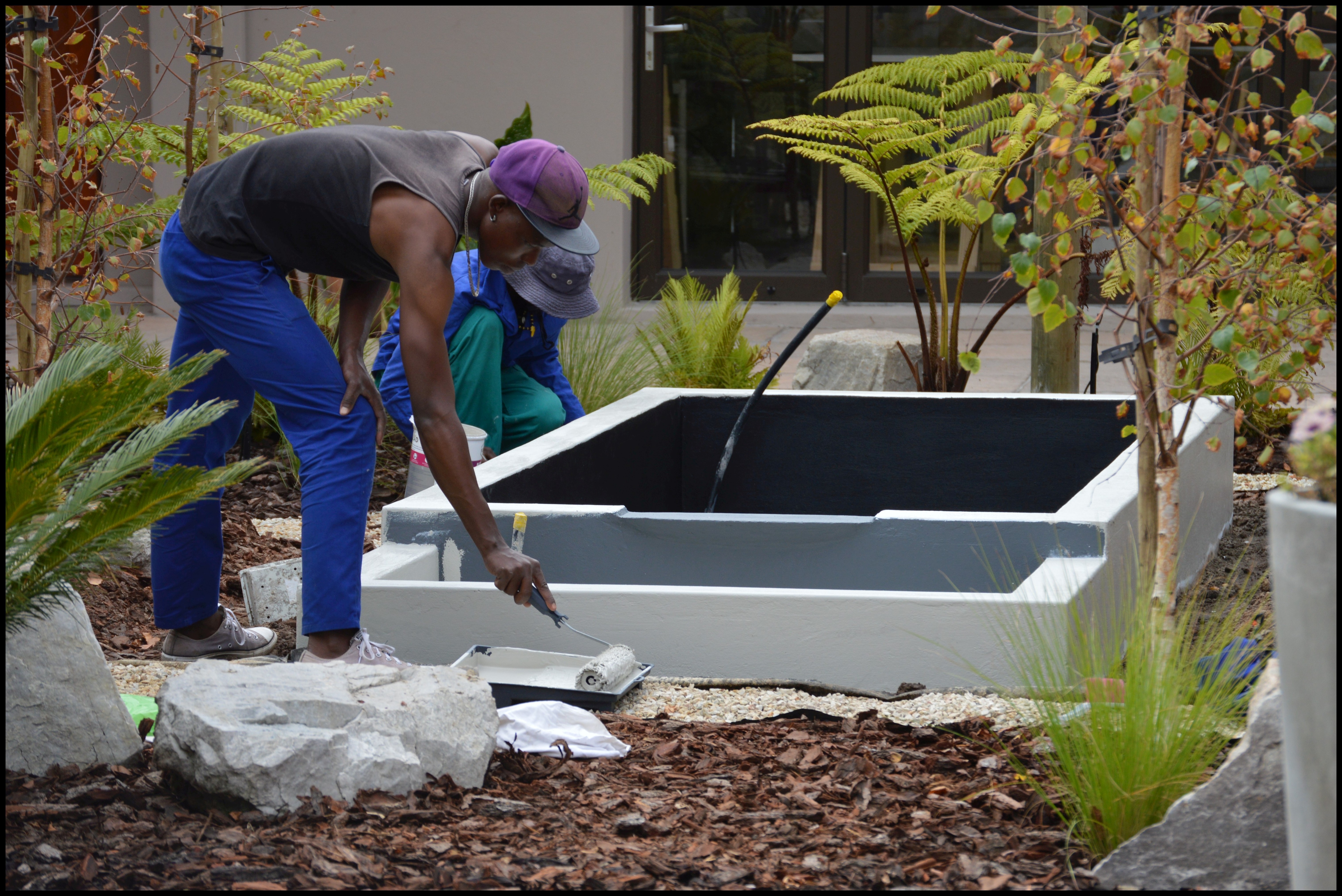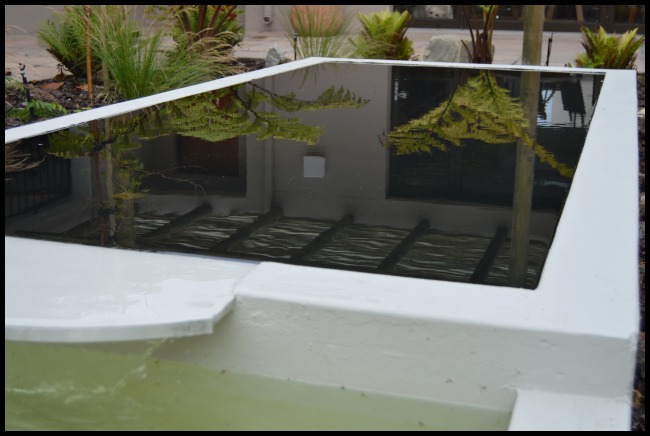 Water Features
One of the many ways to create ambiance in your garden, is to incorporate the element of water into your landscape design.
Water features come in all shapes and sizes.  Allow us to suggest the right one for your garden.  It can be a simplistic minimalist flow of water , just enough to balance the elements.  Or it can take the shape of a more lively flow of water to inspire visitors from all realms of Fauna, like the many bird species we have in our region.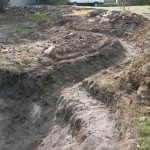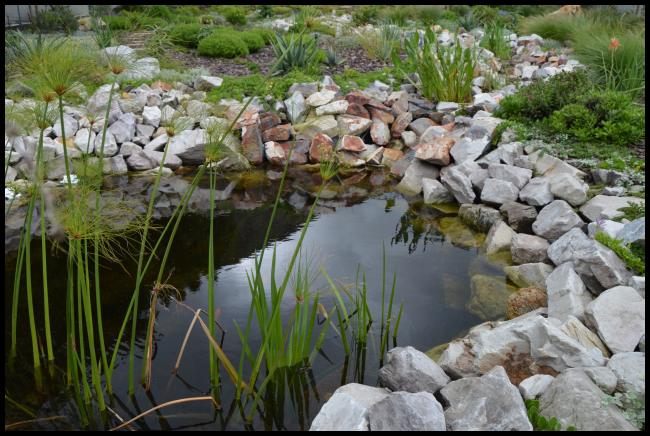 Leaf Landscape Studio is geared toward customer satisfaction and that means we acknowledge every client's individual needs.
The process starts with you, the client: The initial steps are to pinpoint your needs and preferences, thereafter the garden design and layout is created.  Once you are satisfied with the creative idea, our professional teams and sub-contractors start with the implementation process.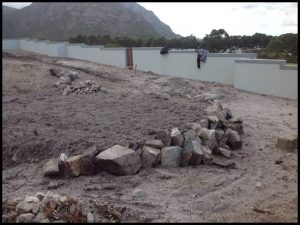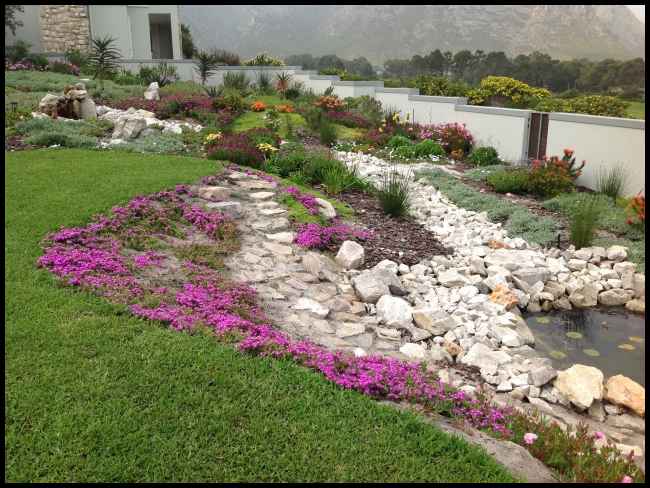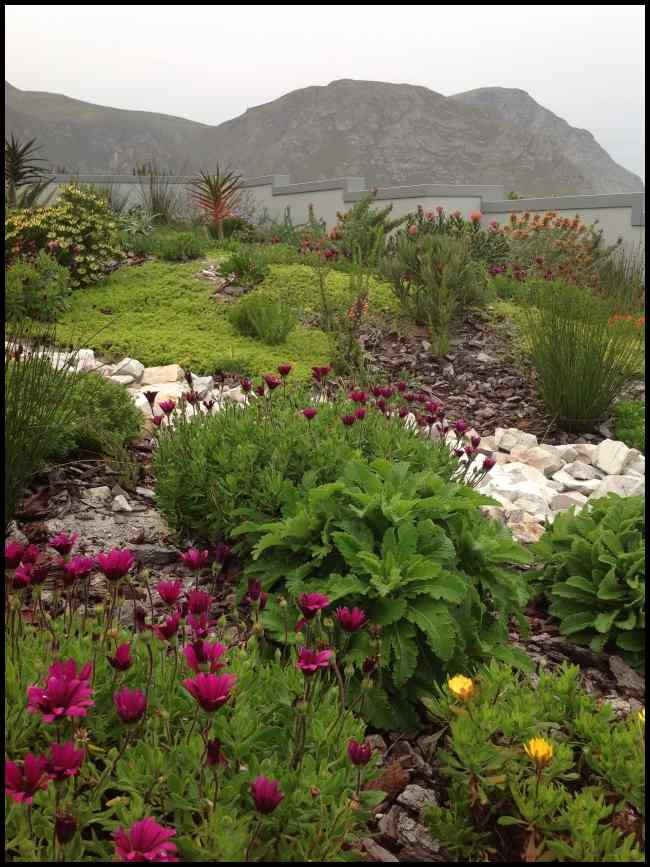 Transplanting Large Mature Trees
Leaf Landscape Studio specializes in the transplanting of large mature trees.  This is a service that require expertise and know-how.
Success is directly related to minimizing stress to the tree, and that means a great many factors have to be taken into consideration.  Most of all we want ensure that these gentle giants have the optimum chance of becoming a well established tree so that it may give pleasure for a long time to come.